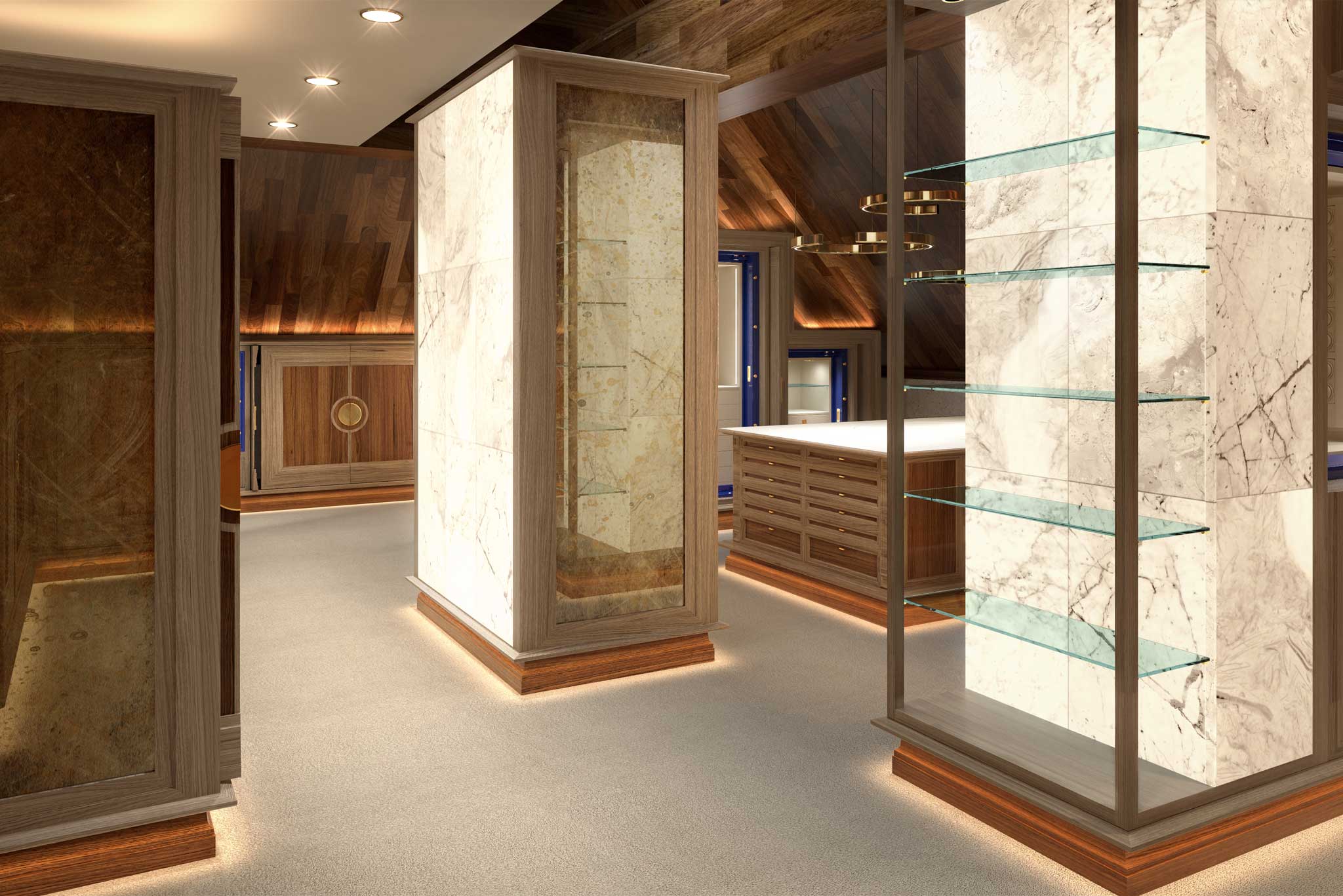 DISPLAY YOUR MOST VALUABLE POSSESSIONS WITH
STATE-OF-THE-ART SECURITY
Every piece has a story of where it originated from and how it became a part of your collection. You should never feel like you need to hide it in a clunky, old-fashioned safe to keep it secure.
We create custom rooms that proudly display your treasures, while ensuring their safety with modern display cases and safes.
The Luxury Lounge is truly where beauty meets security.
Exclusive Luxury Lounge
Display & protect
The Luxury Lounge is a custom room that proudly places your possessions on display, while ensuring their protection. This room is a blend of elegance and style with a combination of safes and secure display cases nestled perfectly in the design.
We partner with your design consultant to ensure the highest level of security while entwining your home's style within the room.
without compromises
german certified.
When we at HEINDL create a new masterpiece, its security and design are always the most important. Before a masterpiece is officially introduced, it has undergone an intense testing journey.
Whether it'd be a break in attempt with thermal and mechanical tools, or aflaming the safe at 1090° C / 1994° F for 30 minutes and finally dropping it from 9 meters / 29 feet height onto gravel - the safe must remain closed regardless. And it does, the VDS certification, mounted on the inside of the door of each safe, proves it.
All HEINDL VDS certified safes are tested according to EURONORM 1143-1.

Quality you can trust when it matters