Everything in your home should serve as
an artful statement piece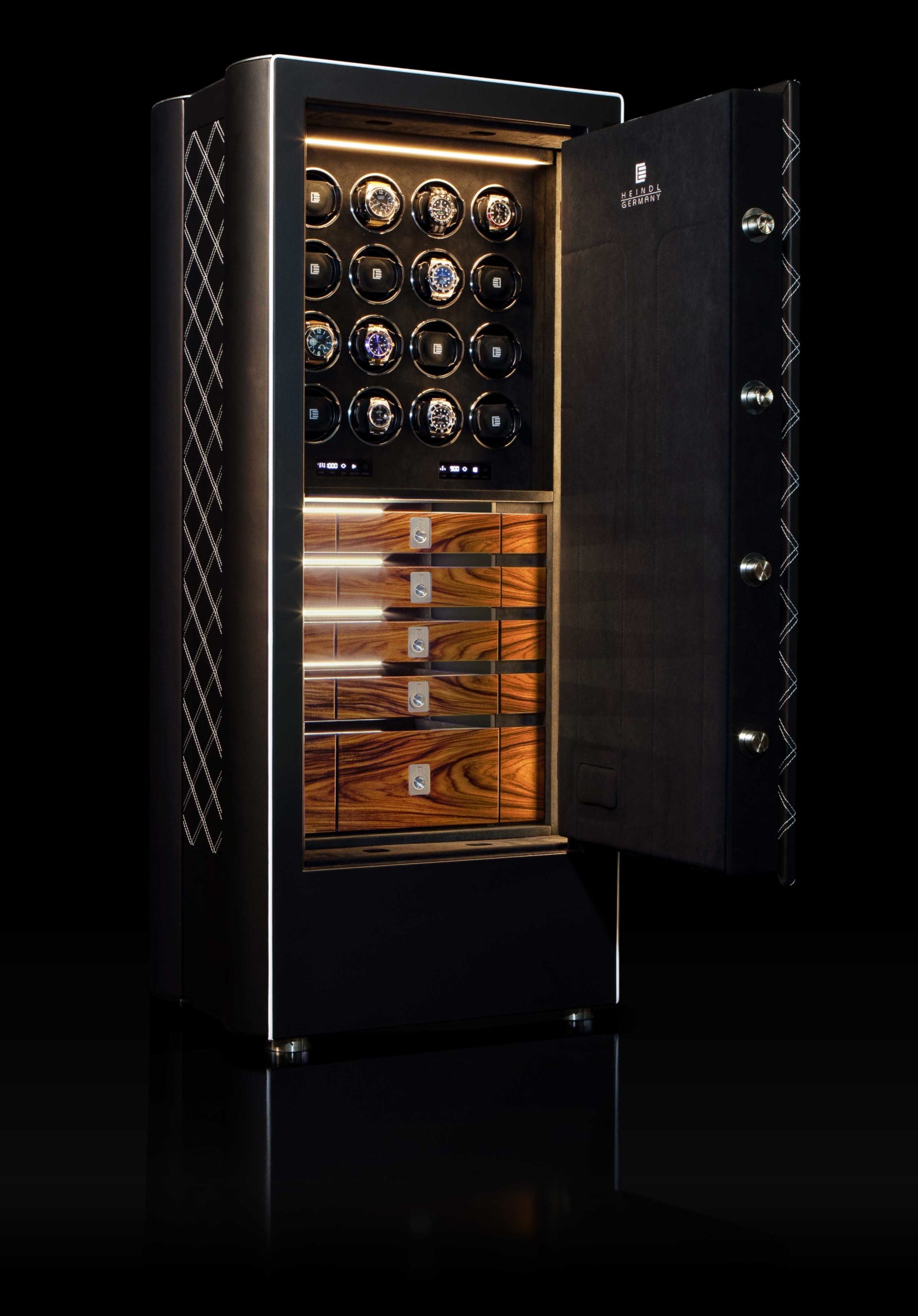 Exclusive Luxury Safes
for Individual Needs
Over the past 50 years, HEINDL Germany, has customized exclusive luxury safes for the individual needs of the ultimate collector, ensuring crafted elegance, discretion, and utmost safety to the finest detail.
Manufactured in Germany and Switzerland, we use a combination of the finest materials to keep your valuables safe on the inside while installing high-security vault technology that prevents unauthorized access from the outside.
Luxury Safes
Debut your curated collection within a secure masterpiece
Watch Video
Designed to enhance your space
handcrafted quality
Stand tall: Protect your valuables with a standalone luxury safe
Picture this: You enter a spacious chamber with rich, mahogany walls and plush burgundy carpeting. A single spotlight illuminates your prized possession – a stunning free-standing luxury safe from Heindl. Handcrafted in Germany and made with only the finest materials, our standalone luxury safes provide the ultimate protection for your most valuable possessions. Designed with your needs in mind, our bespoke safes offer unbeatable security while also adding a touch of sophistication to any space. Don't settle for ordinary safes – choose Heindl Germany's free-standing luxury safes for the ultimate statement of luxury and security. Contact us today to start customizing your very own masterpiece.